FC Barcelona started the game with a ball in their half and it didn't take more than 10 seconds for Valencia to welcome their former player Jordi Alba with a hard tackle. It was Valencia who came up with a first shot on target as it was some sweet passes before Valencia player took a shot in the 6th minute of the game.
Lionel Messi drives three players towards him and won the free-kick at the 8th minute of the game. He hit the target but it was by the Valencia goal-keeper. Although, there was not much of power behind that shot. Barcelona started the game with a 4-4-2 position which they've been using it for a while.
Valencia made some very good runs on the counter-attack and tested Barcelona defense but Blaugrana somehow got away with it. Zaza has been standing out performer for Valencia.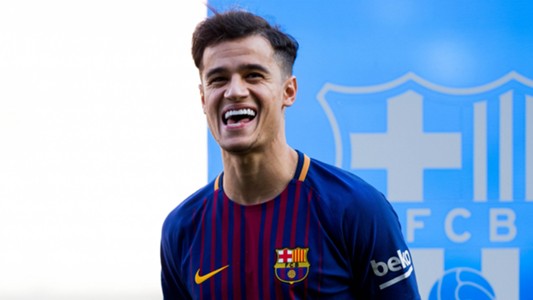 The first yellow card was received by Valencia's Rodrigo in the 33rd minute of the game. The first half ended as goal less.
Coutinho came on to the pitch in the second half as Ernesto Valverde decided to remove Andre Gomes from the pitch. Coutinho scored the first goal as he came on. It was from a cross of Luis Suarez as Coutinho drived the ball into the net. This is his first goal for FC Barcelona.
Here's the video :